Health Safety & Environment
Our Commitment Your Future
Kim Ann has adopted a systematic approach to provide safe and healthy workplaces. We have attained ISO 45001:2018 certification. We are also concurrently BizSAFE STAR certified.
Occupational Health & Safety Management System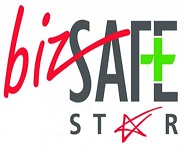 Kim Ann always keeps in mind its responsibilities in reducing its environmental impact and increasing its sustainability. We have attained ISO 14001:2015 certification.
Environmental Management System